I am a stay-at-home father. Is that considered a respectable career choice yet?
What came with this career choice has been a bit of a surprise. I don't really have the free time I was expecting, even though for all intents and purpose I am home a lot. When she is awake, we are off to the park, grocery shopping, reading together or visiting a drop-in centre. And every time she goes to bed, it is either a whirlwind of cleaning after her or I am too wiped to do anything constructive. And it is hard to venture outside when she is sleeping since I have to listen out for her – assuming she graces me with a nap.
When I am out and about, I have to juggle getting things accomplished with entertaining her, making sure she doesn't get into trouble and "accidents". For all these life events, I rely on the diaper bag.
Which sounds like it is only filled with diapers and wipes. A diaper bag is so much more.
It is a baby bug out bag (Baby BOB), a child survival kit and it is designed around the child in question. No two are alike. When my daughter spends time with my in-laws, the bag goes with her. When we go to the park, it hangs off the handles of the stroller. And only when we are a minute from it, will I leave the bag in the car.
Function
The diaper bag fulfils all the priorities of a survival kit – only for someone who can't handle knives, play with fire and is not able to grasp the function of why mitts are important in the winter. It covers all the survival needs, save for the ones that my survival kit will cover. In essence, it is a child supplement to my survival kit / EDC kit.  As my daughter ages, the kit evolves.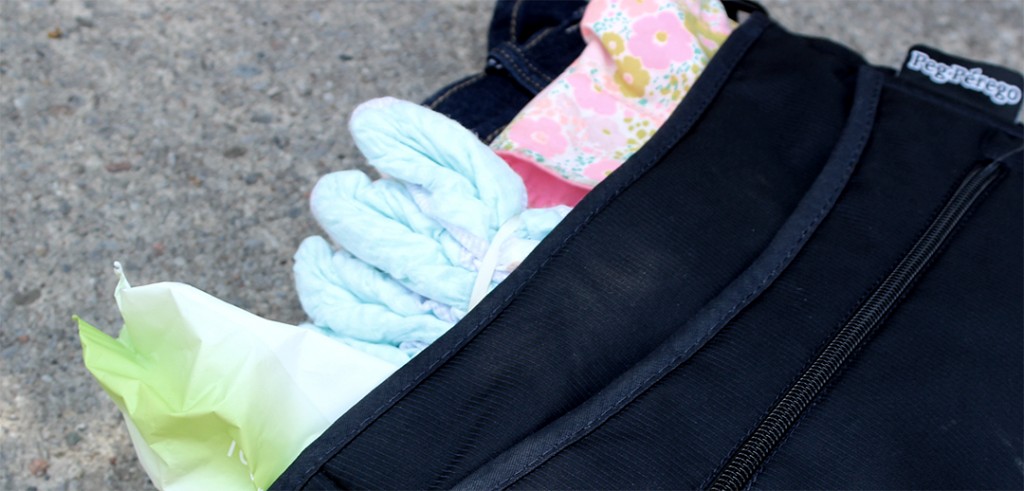 Survival Needs
Here are the following important items in the diaper bag. As you will notice, most of the items cover off each of the survival priorities. And those that are more important tend to have a greater number of components. Many items are dependant on weather / season.
Note: Anything in green is in my EDC / survival kit.
First Aid
Band-aids

After-Bite

Anti-histamine (for food allergy surprises)
Sun screen
Diapers / Wipes – Sanitation
Shelter
Spare clothing
Bucket Hat
Touque and Gloves
Blankets
Water
"Juice" or water

1L Nalgene of water
Fire
Food
Snacks – tends to be carb heavy
Pouches – like space food for kids
Navigation
Footwear – spare or indoor / outdoor
The Stroller – A Baby BOV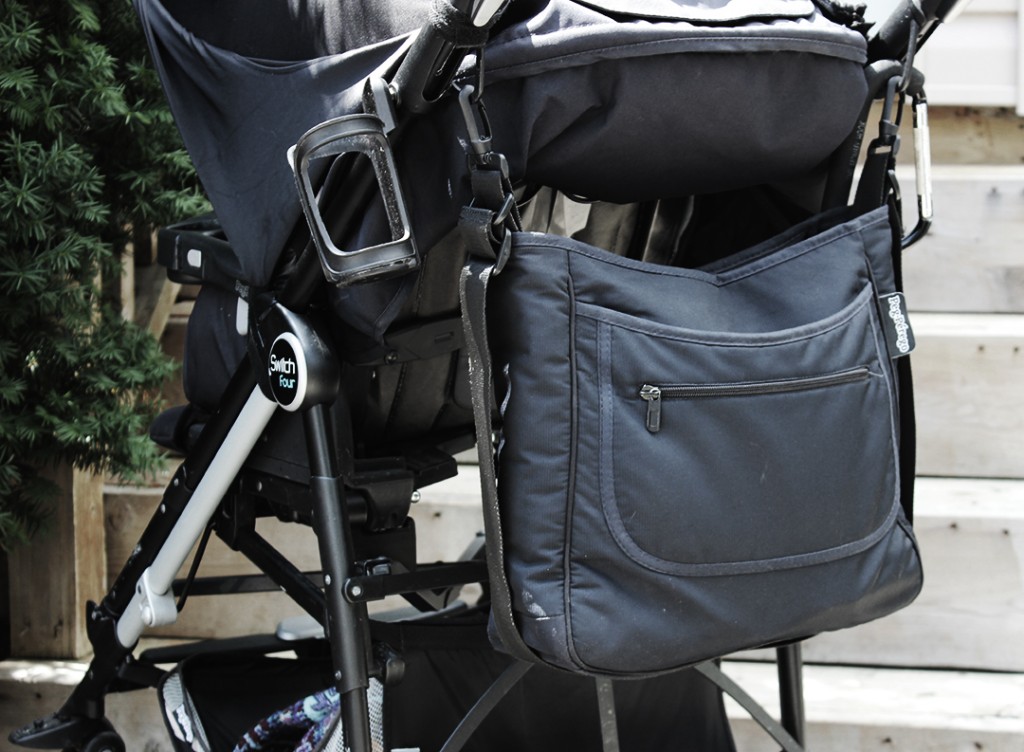 Even the stroller acts like a sustainment kit for children. Sustainment kits create a level of redundancy and increase the ability to complete tasks faster. The Diaper Bag links into the stroller for dual duty. Dependant on the season, the stroller can contain things like:
A detachable car seat / recliner for sleeping
Rain hood for the stroller
SPF Sun hood for the stroller
Blanket(s) for changing / extra layers
Toys for entertainment
Spare food and water
Spare diapers and wipes
Pool / splash pad water wear – SPF shirts, water diapers, towel, water shoes (hanging off a giant carabiner to dry off after use)
Doubles as a grocery / shopping cart
It is time to start thinking about how you integrate your everyday survival needs with what is going on in your life and what you do everyday. Examine what you do and how you can make it better / correct problems.
What does your Baby BOB have in it? Is it fully stocked like your survival kit, or is it in disarray?