Our Mission
The goal of Zulu Survival is to provide our readers with the best place to find the real answers to all your questions regarding survival and preparedness. We strive to provide a place for beginners to learn all the basics of what it means to be truly prepared, yet also offer top-level information for veterans of the survival and preparedness community.
We understand that survival and preparedness exists in both a wilderness and urban setting, but it is likely that you spend most of your time in "civilization". With that in mind, all our information is designed to work anywhere, any time.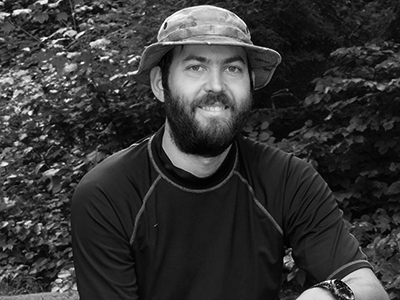 Lee Morgan
Founder, Contributer
A graphic designer by trade, Lee grew up in a small farming community and moved to Toronto Ontario in 2006 to pursue work, and beat the traffic. He is an avid outdoorsman, a voracious reader and an encyclopedia of random tidbits of information. Never happy with "because", he is on a constant quest to know why.
When not researching a topic to death, Lee can be found raising his daughter in the big city, canoeing the waters of Northern Ontario, building bow drill components in his basement and looking for good scuba dive sites.
Email Us
Questions, comments. We will get back to you as fast as we can. Be aware, that if you don't hear from us in 24 hours, it is probably because we are out in the woods, building forts.
Address: Toronto, Ontario, Canada